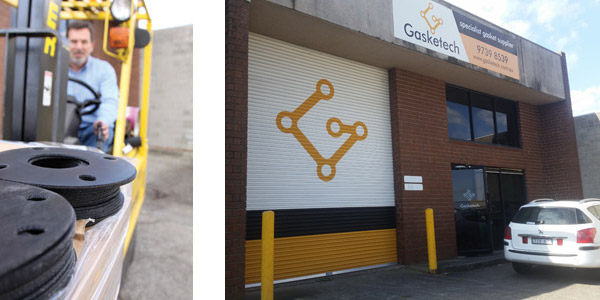 Fast and Superior Service
Economical yet technically advanced sealing materials for most applications
Technically superior, high performance: Viton, PTFE, graphite
Standards set by you, the client, for optimum performance and emission control using recognised brand materials with certificates of approval available on request.
Quick turn-around an absolute assurance
Delivery Australia-wide overnight airbag or courier

Materials
Non-asbestos compressed fibre: major brands;
Graphite/Kevlar composite, graphite/stainless steel;
PTFE sheet: virgin, filled and expanded grades;
Natural and synthetic rubber, including Viton;
Polyurethane and other engineering plastics;
Felt, cork, insertion rubber, vulcanised fibre.
Industry Clients
Pipeline, pump and valve merchants
Maintenance engineers
Design and production engineers
Automotive replacement parts suppliers
Water supply and sewerage engineers
Any quantity job run;
Made to measure from drawings or samples;
In stock: an extensive range of natural and synthetic materials;
Superior quality, simply better at less cost;
Credit card and Eftpos facilities available.
Avoid waiting, talk to an industry expert and trade locally!